10 Second Sprint - Ludum Dare #27
This weekend was the Ludum Dare game jam, and while I wasn't able to spend all weekend on it, I did get some time to knock together this: 10 Second Sprint!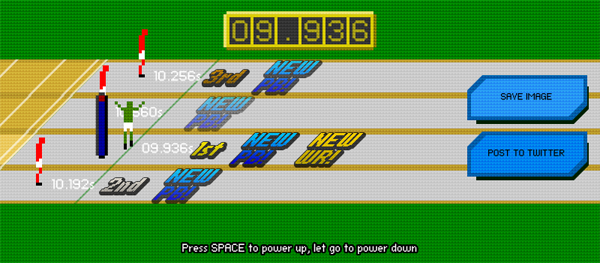 I didn't get any proper sound or music in there, and I had plans for a lot more graphics - a crowd for one, but sadly, 'twasn't to be
The controls are pretty simple - just hold down Space to power your meter up, and let it go to power down. If you power up too much, you'll injure yourself and it's game over, but you'll need to push yourself to the limit to beat the AI and get the world record :) There's also image save/tweet buttons in there if you want to share it.