So many images...
If you're an overly observant peruser of this site, you may have noticed that I died there for a while, about 7 months ago. Purely coincidently around the time I started stepping out with a femme fatale française. Some people might draw some conclusions about that, but how is a man supposed to say no to such a charming disposition?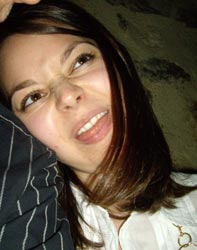 That said, this is going to be the mammoth catch-up post of most of the major things that went on in my life in the intervening time, because I know that's what you're interested in. Also, most of these pictures were taken by Alex, so >> here's her credit <<.
Call of Duty lied to me
We took a trip up around Normandy for a few days and while we were there, we got to see the big sites of World War II - Deauville, Honfleur, Omaha Beach, and all the bits in between. We walked around the German D-Day beaches and through the bunkers (the ones that you see in the opening sequence of Saving Private Ryan), which surprised me by being smaller than I thought. There's also loads of supply and defence points for the allies that were built out in the sea, prior to D-Day, which makes me wonder what the hell the Germans thought the French were doing. Also, sometimes, you'd see a gun emplacement with giant bullets holes in the metal, or in the concrete behind it, which, if you think about what it would have been like to man them, must have been slightly frightening.
Rez-de-chaussée. Meublé ou vide. Calme.
The residence of Louis XIV, the Sun King. People might say he's trying to compensate for something, but I say that's a bloody big house. It's a really beautiful house to walk around in, and the garden's are...expansive, to say the least. Just in case you're not travelling with someone that's actually French and is meant to tell you things, you can get in free if you're under 26. Just bring some ID. And sandwiches. They're not necessary to get in free, it's just that sometimes you can't beat a good bit of bread and jam.
I was never here
Maybe I was here. Maybe not. Sshhhh! P.s. it was soooo good to taste beans and bacon again.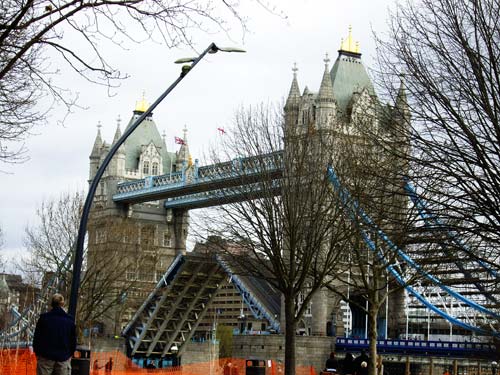 What the French countryside looks like
We spent a weekend down at Alexis' mother's country house, which is one of those old style country houses that you typically find in the...country. It was such an awesome weekend - a roaring log fire, good food made with herbs grown in the garden, whiskey, Billie Holiday, poker, and good company. Sometimes it's good to get away from all forms of technology. Also, I pwn at starting fires.
No, I didn't read it
While out walking in the Paris sunshine last weekend (it's quite cool, because I can go: "I live in Paris and it's really sunny here"), lo and behold the discovery of what I'm reliably informed is the church featured in the Da Vinci Code, Saint Sulpice. I would link the book title to a site somewhere, but my CMS won't let me. I guess it just doesn't recognise literary mastership when it sees it.
The Concept Flash game engine
I'm working on a Flash CS3 game engine, which I call the Concept engine. The idea is to use this as a means of quick prototyping and making some web games to make me a millionaire. I also plan to release the code base on the website so people can play around with it and make games without needing to worry too much about coding. Due to the intense pressure of releasing publicly, I decided that I, of course, needed a snazzy logo. With that in mind, here is the alpha logo of the Concept game engine.